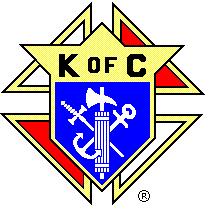 Dear friends in Christ,
We are happy to announce that application are available for the the 2016 Catholic High School Scholarship Award. You can download the application in the link below
Council 9676 of the Knights of Columbus is pleased to announce it is accepting applications for the 2017 Catholic High School Scholarship Award. This scholarship will be awarded to an eighth grade student who will be attending one of the Birmingham area Catholic High Schools or St. Bernard's Academy starting in the 2017-2018 school year. The applicant must be a member of Our Lady of the Valley Catholic Church.
The scholarship for 2017 is $4,500.00, awarded in four annual payments of $1,000.00 paid directly to the Catholic High School, with a $500.00 cash payment to the student at graduation. After the first year, the student must re-qualify for the subsequent years by maintaining a minimum grade point average of 3.0 (4.0 scale) (transcripts required) and demonstrating good character as a student and a Catholic. If the student maintains at least a 3.0 average all four years the final cash payment of $500.00 will be awarded to the student at graduation.
Any graduating student from the eighth grade is eligible no matter what school they currently attend. The scholarship will be awarded based on need, academics and extracurricular activities.
The application form may be typewritten or handwritten as long as it is legible. Completed applications may be submitted either electronically via email or mailed through the postal service. See below for routing instructions.
Download PDF application form here:
[clicking the link will open the PDF. If you don't have a PDF reader Adobe has them as a free download.]
Mailed Submittals:
Knights of Columbus Council 9676
5514 Double Oak Lane
Birmingham, AL 35242
Attn: Scholarship Committee
All applications must be completed and emailed or postmarked no later than

April 30

, 2017.
Good Luck!
Scholarship Committee
Council 9676